In search of the best crypto casino? You've found it right here at Cafe Casino, where knowing all there is to know about the world of cryptocurrency is our jam.
To make sure you can stay up to date as well, we're delivering key news stories for you to digest with your morning coffee. It's the exhilarating world of crypto, one byte at a time.
Let's see what's brewing.
July 13, 2023.
The crypto startup, Giza, intent on integrating artificial intelligence (AI) with blockchain technology, has successfully raised $3 million in a pre-seed funding round. Notable investors include CoinFund, StarkWare, TA Ventures, and Arrington Capital. Giza's CEO, Francisco Algaba, who comes with rich AI experience from the banking world and sneaker giant Adidas, founded the startup in October along with Cem Dagdelen and Renç Korzay.
The innovative venture seeks to exploit the vast potential of AI and its integration with smart contracts, giving them capabilities far beyond their current scope.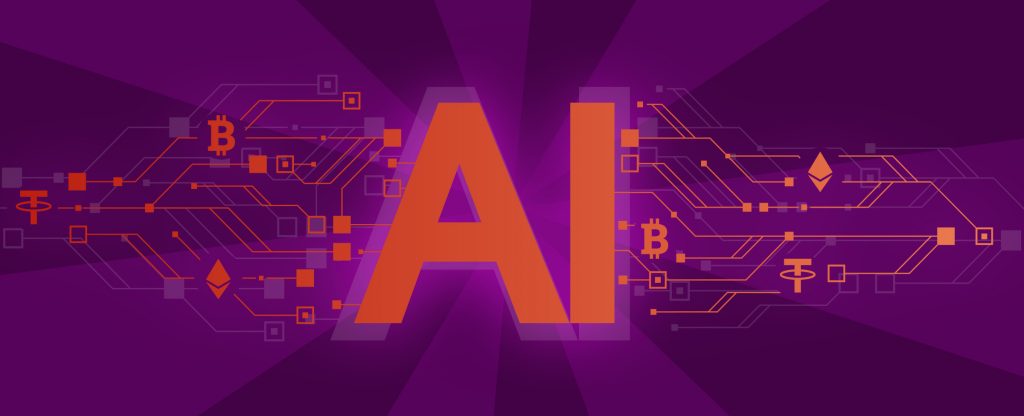 Smart contracts, the digital agreement tools between an asset owner and a blockchain service provider, have thus far been static and unable to incorporate machine learning. Giza plans to revolutionize this by implementing a novel cryptographic method known as zero-knowledge proofs. These proofs will validate AI models on conventional, but secure, high-speed computers, creating a much more efficient process.
Giza's initiative arrives amidst a relative decrease in venture capital funding for crypto startups, but its focus on AI will likely make it an exception. Despite a recent cooling in AI's investor appeal, AI-driven cryptocurrencies have generally outperformed Bitcoin this year.
With the recently acquired capital, Giza plans to launch the foundation of its platform next week, with a full launch anticipated by the end of 2023. This could mark the next significant step in combining AI machine-models with blockchain technology, potentially setting a new trend in the ever-evolving worlds of crypto and AI.
Play Cafe Casino Hot Drop Jackpots with a crypto deposit!
July 6, 2023.
In a digitized world, where surrendering your privacy is the price of entry on most major social media and internet platforms from TikTok to Twitter – and now Threads – the concept of online de-identification and anonymity seems virtually impossible.
That's why Secret Network is working tirelessly right now to restore users' control over their confidential data in the fledgling Web3 era.
Pioneering the concept of "Privacy as a Service", this network is built on the first-ever blockchain that supports privacy-preserving smart contracts; a breakthrough in the Web3 era in which most blockchains are public.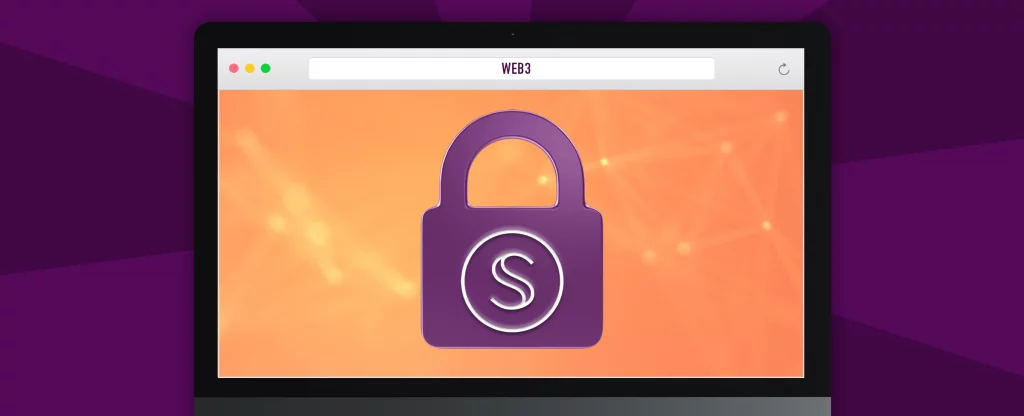 Anyone who has entrusted major platforms, particularly social media conglomerates, with their personal data has been repeatedly met with revelations about its misuse. Secret Network will offer a next-gen alternative: a decentralized system that protects user confidentiality while deploying the cornerstones of blockchain technology, data accessibility and transparency.
Behind Secret Network is a network of validators running specialized hardware. This processes information stored on the blockchain in trusted execution environments (TEEs), much like a digital vault without knowing what's inside, as it simultaneously verifies the data across the network.
Secret Network's approach is already operational, with the recently launched 'Secret VRF,' a secure random number generator for on-chain games, NFT minting, and more. This product is part of the network's broader Privacy-as-a-Service suite, all aiming to safeguard the entire crypto ecosystem.
With blockchain technology developing at a dizzying pace, Secret Network's privacy-first philosophy is more important than ever. Its customizable safeguarding capabilities allow users to dictate the data they share, and when they share it. In the Web3 era, Secret Network signals that real, digital privacy rights are far from a fantasy.
Learn how you can earn a casino referral bonus by referring friends to Cafe Casino!
LAUNCHPAD XYZ IS YOUR WAY INTO THE NEXT CRYPTO BOOM
June 29, 2023.
With the decentralized finance sector continuing its growth spurt – and with over 23,000 cryptocurrencies in existence – finding assets with high potential gains can be a challenge even for the most seasoned investors.
That's where Launchpad XYZ comes in.
This burgeoning crypto project aims to be the ultimate gateway for crypto traders, offering a comprehensive suite of data and analytical tools in the Web3 space.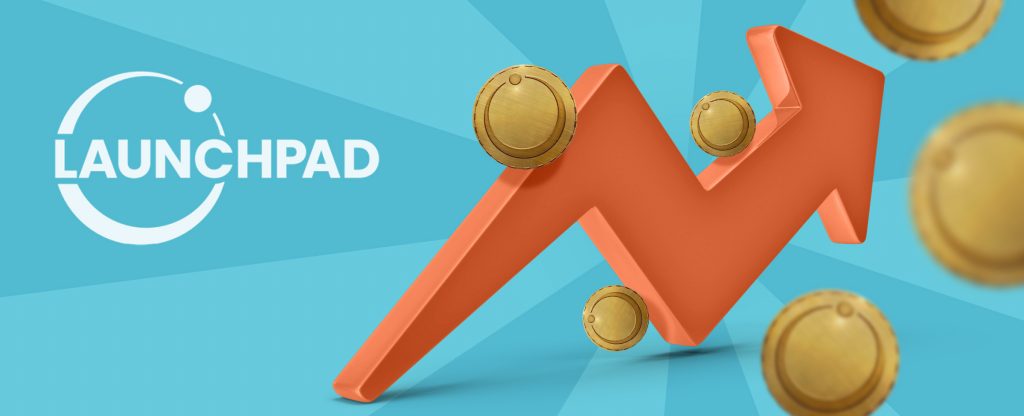 Launchpad XYZ integrates a novel Web3 analytics portal, making it a one-stop shop for traders. The platform features fractionalized assets, a trading terminal, a decentralized exchange, and even a play-to-earn (P2E) game sector. If that wasn't appealing enough, there's also a self-custodial wallet and an AI-powered quotient algorithm to assess the risk and profit potential of crypto assets.
New meme coins like $PEPE and $SPONGE have made headlines with their exponential price pumps, resulting in sharp gains for traders. Launchpad XYZ aims to help users find the next crypto asset that could reach similar heights. By providing data and analytics tools, the platform enables users to identify promising projects before they begin their market ascent.
The platform's industry-leading real-time analytics extend beyond coins and tokens by delving into other Web3 assets such as NFTs and crypto games. Web3 game enthusiasts can browse an extensive library of play-to-earn (P2E) games, with ready access to data on potential earnings and active participants.
Launchpad XYZ's native token, $LPX, has already hit a presale milestone of $1 million, with an ambitious roadmap attracting traditional and Web3 investors alike. It's set to equip traders with the tools and insights they need to navigate the Web3 space confidently and join the crypto revolution.
Have crypto questions? Check out our Crypto Casino FAQ!
HEDGEHOG'S ROBO-ADVISOR APP IS SIMPLIFYING CRYPTO
June 22, 2023.
In one giant leap for robokind, Hedgehog Advisors, a crypto robo-adviser registered with SEC, has just released its innovative smartphone app for both iOS and Android systems. The launch marks a milestone in the evolution of digital asset management by providing automated financial guidance for cryptocurrency investors, from savvy operators to the least experienced newcomers.
Designed to demystify and streamline cryptocurrency investing, the Hedgehog app empowers users to effortlessly manage their crypto portfolios with real-time data and performance tracking – going even farther than a professional (and expensive!) financial advisor or investment banker would.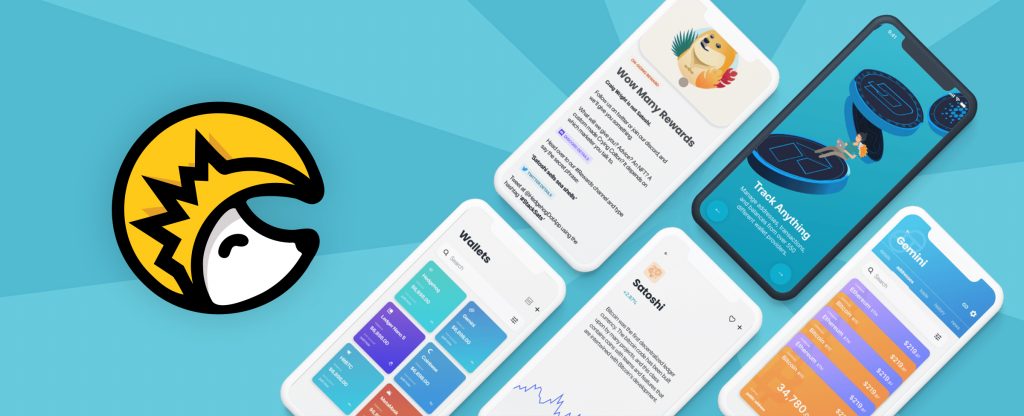 Among the app's multiple features is the ability to personalize the advice, not only by offering six diversified cryptocurrency portfolios, but also adding the functionality to customize its risk profile.
Another feature of Hedgehog addresses market volatility. When crypto prices fluctuate, crypto holdings may likewise no longer align with the market. Users can entrust their robo-advisor to perform automatic portfolio rebalancing, and simply add "asset manager" to the extensive services Hedgehog offers.
Unlike traditional fund structures, users directly possess the assets in their Hedgehog portfolios, which are held securely by Gemini, a leading cryptocurrency exchange. Portfolio owners enjoy the ability to withdraw any cryptocurrency from any portfolio they hold at their convenience.
Hedgehog's user-friendly interface, combined with Gemini's secure custody and market credentials, is another in a sweep of advancements that makes cryptocurrency and digital asset investment ever more accessible in a way that traditional investment never has been.
Want to play at a best crypto casino? Here's how:
THIS WEEK: DIABLO DETHRONED? BLOCKCHAIN-BASED SWORDS OF BLOOD GAME MOVING IN
June 15, 2023.
Swords of Blood is a highly anticipated "hack-and-slash" RPG game, being launched on the Polygon blockchain soon, and it has a very lofty goal: dethrone rival genre-giant Diablo.
SoB plans to do that by offering an impressive audio-visual "combat" experience with stunning graphics, a variety of gameplay modes, and a community-based gaming style that features guilds and clans. The SoB developers have plans to introduce expansion packs and blockchain features to grow along with the crypto gaming community. And while it's free to play, there are opportunities for earning (P2E).
In the latest buzz, it's being predicted that the native token, $SWDTKN – which is integral to the gameplay, serving as the primary transaction and reward medium – might witness a mega surge in value as soon as it becomes available on major exchanges.
The final stage of the presale is nearly up, making this the last opportunity for investors to purchase $SWDTKN at pre-market price.
It comes as no surprise that the crypto token, and project in general, have naturally attracted strong investor interest. The team has an award-winning gaming legacy and strong reputation built from their individual backgrounds in other successful gaming titles like The Sims and Call of Duty. Plus, this game expands upon a 2019 mobile version that had over 4 million downloads.
With an experienced team, robust game design, and modern blockchain features, Swords of Blood has set itself up for a successful launch, as it seamlessly mixes traditional video game design with Web3 technology.
CAFE CASINO IS THE BEST CRYPTO CASINO
Why are we the best place to be for crypto casino games? We've got all the right ingredients, that's why! No other crypto casino online offers the benefits that we do.
Lowest deposit minimum: You can get inside games like our popular Cafe Casino Hot Drop Jackpots for as little as $10, versus the $20 deposit minimum if you use your credit card. On top of that, crypto is more private and more secure than any other deposit method!
Always able to deposit: When you're ready to play a game and intent on snatching up its jackpot, the worst thing at that moment is to wait, wait, and wait. There's a sure-fire way to skip credit card hassles. When you deposit crypto to transfer USD at Cafe Casino, your money will be ready in about 15 minutes, so you can jump right into your game and play for that prize before it's gone.
Fastest withdrawal times: Instead of waiting your typical 4-10 business days for a bank wire or check, you can get your paydays within an hour or less once it's approved, but often it's yours within minutes when you withdraw using crypto at Cafe Casino. That's what we call service, and it's what you deserve.
Bigger crypto bonuses: The cherry on top and the reason most of our players love our crypto casino is the bigger bonuses! Take our refer a friend bonus – it tops you up when you tell friends about Cafe and they deposit with crypto!
You're already at the best crypto casino when you play at Cafe Casino, so now is the time to make your deposit and get a satisfying taste of what the world of crypto casino gaming has to offer.